10 Restaurants to Try for Cheap Eats in Springfield Central
Discovering delicious food doesn't have to break the bank, especially when you find yourself in Springfield Central. This vibrant suburb, known for its rich heritage and charming atmosphere, is also home to a wide array of affordable culinary gems that will satisfy your taste buds without emptying your wallet.

Whether you're a local looking for an affordable bite or a traveller seeking to explore the area's food scene on a budget, allow us to guide you through the best cheap eats in Springfield Central. From mouth-watering burgers to authentic Asian cuisine, you're in for a gastronomic adventure that will leave you both satisfied and amazed at the incredible value this suburb has to offer.
Cheap eats in Springfield Central for meals on the go
1. Coles Orion Springfield Central
When you're short on time and looking for a quick, affordable meal, the Grab & Go Snacks at Coles Orion Springfield Central are an excellent option. These pre-packaged meals provide more than just a quick fix for hunger, as they offer high-quality options such as sandwiches, salads, and poke bowls.

With Coles' ready-to-eat meals, you don't have to sacrifice taste or quality, making them the perfect choice for busy days when you don't have much time or money to spare.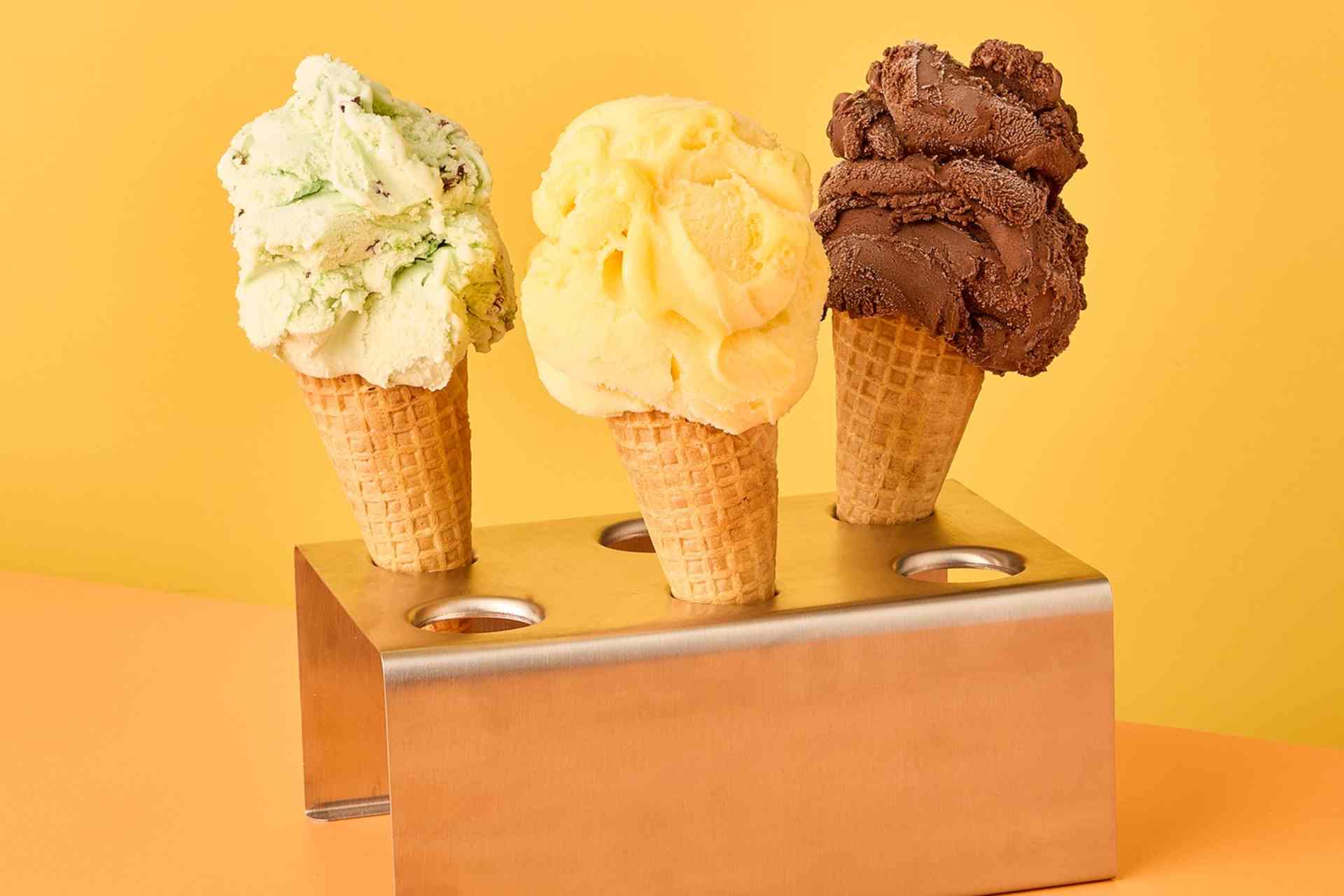 2. Gelatissimo Orion Springfield Central
Looking for something sweet to snack on? When it comes to satisfying your cravings for something sweet, gelato is always a perfect choice. At Gelatissimo Orion, they take pride in offering an extensive range of gelato flavours, all freshly made in-house everyday.

Whether you prefer refreshing sorbets or creamy gelato, Gelatissimo has something to please every taste bud. With so many options available, just a scoop or two might not be enough! In addition to having your gelato in a cup or cone, there's also the option to pair it with a toasted donut or a hot waffle. Plus, if you're feeling extra indulgent, they even suggest adding a drizzle of hot Nutella on top!

3. Boost Juice Orion Springfield Central
For healthy yet cheap eats in Springfield Central, make your way to Boost Juice Orion Springfield Central. Whether you need a post-workout recharge or a speedy breakfast on the go, their delectable fruit and vegetable blends are sure to provide the energy boost you're seeking.

Boost Juice simplifies healthy living by providing a range of options, including dairy-free, low gluten, and protein-rich choices. Moreover, you have the freedom to customise the preparation of your fruits and vegetables. Choose to have yours blended, juiced, crushed, or transformed into a revitalising smoothie!

Cheap restaurants in Springfield Central to enjoy with the whole family
4. Grill'd Orion Springfield Central
Are you on the hunt for a great-tasting burger that won't break the bank? Look no further than Grill'd Orion Springfield Central – one of the best restaurants in Springfield Central for burger enthusiasts who want a delicious and affordable dining experience.

Whether you prefer beef, chicken, or vegetarian options, the Grill'd menu has something for a variety of dietary preferences. What's more, their burgers are made with 100% Australian grass-fed, free-range beef patties and locally sourced produce, making healthy choices more accessible. Along with their mouth-watering burgers, Grill'd also offers a range of tasty sides, such as sweet potato chips, onion rings, and fresh salads.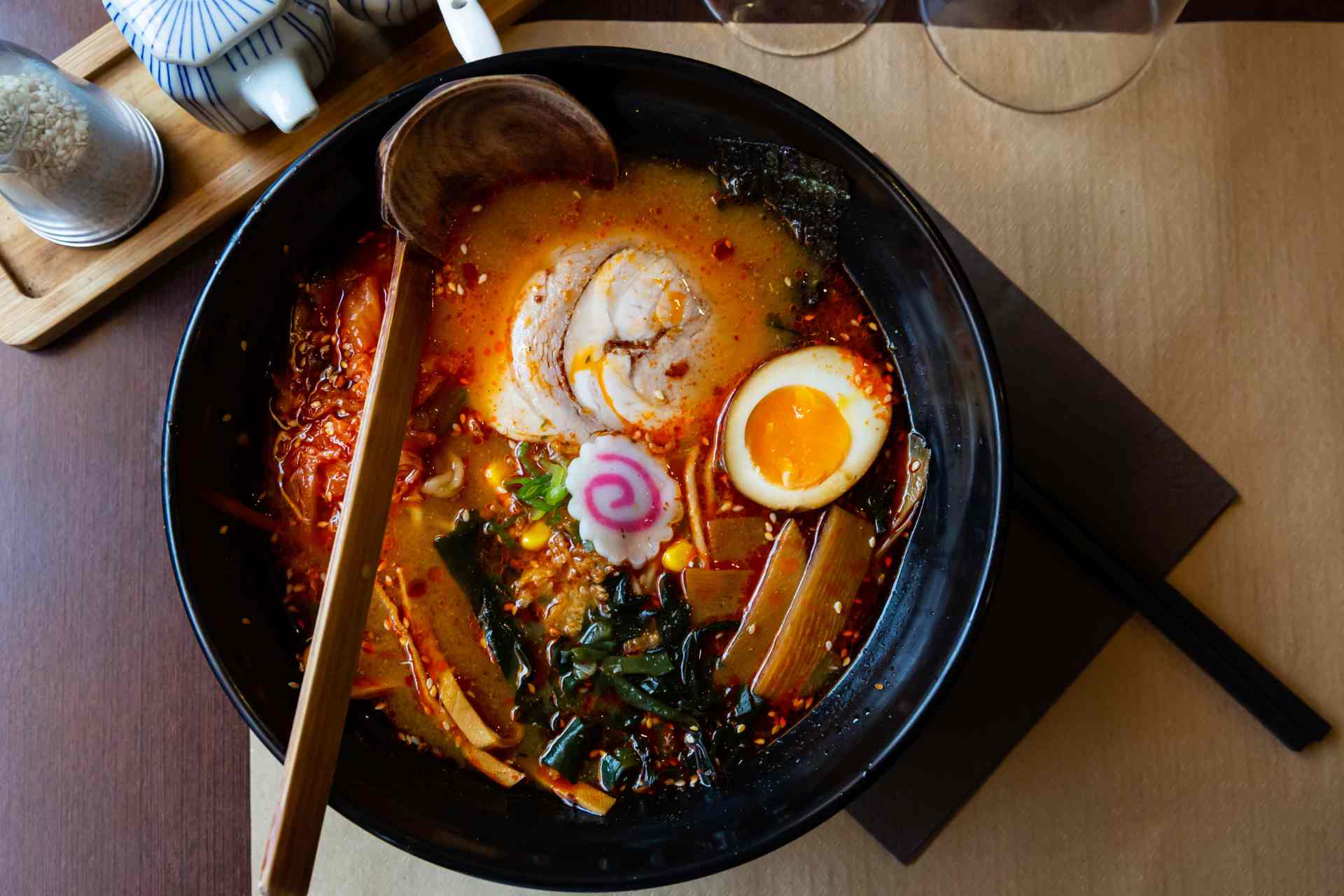 5. Hikari Ramen Orion
When the winter season rolls around (or when you're simply craving for a hot bowl of soup), there's nothing quite as comforting as a bowl of freshly cooked ramen. Diners will enjoy Hikari Ramen Orions' masterfully crafted ramen, featuring luscious and savoury broths, impeccably cooked noodles, and an enticing selection of toppings.

The perfect place for ramen lovers and fans of authentic Japanese cuisine, this restaurant boasts an extensive ramen menu, along with Japanese dishes like chicken karaage, gyoza, and agedashi tofu. Plus, if you happen to be looking for vegan or vegetarian-friendly cheap eats in Springfield Central, the Hikari Ramen menu has options for every diner!

6. Nori Thai Orion
Nori Thai Orion skillfully introduces the vibrant essence of Thailand to the residents and visitors of Springfield Central by offering authentic Thai cuisine. Situated in Orion Springfield Central, this inviting restaurant serves traditional Thai delights such as pad Thai, spring rolls, satay, and curries.

With a generous selection of entrees, soups, curries, stir-fried dishes, and much more, Nori Thai presents a menu that will leave you spoilt for choice. We strongly suggest gathering a group of friends or family to experience the full pleasure of dining at Nori Thai – after all, the more people you dine with, the more delectable dishes you can sample!

Cheap places to eat in Springfield Central that offer value for money
7. Sushi Hub Orion Springfield Central
When it comes to satisfying your sushi cravings, Sushi Hub Orion Springfield Central is the go-to destination for an affordable yet satisfying meal. The Sushi Hub menu features satisfying cheap eats in Springfield Central, including a variety of freshly made sushi rolls, nigiri, and sashimi.

With a focus on top-quality ingredients and meticulous preparation, this restaurant delivers a delicious assortment of sushi options to cater to all palates. Whether you're a fan of classic tuna and salmon rolls or prefer tempura veggie or teriyaki chicken, Sushi Hub has something for everyone.

8. Ozi's Greek Street Food
If you're craving authentic Greek flavours in Springfield Central, Ozi's Greek Street Food is the ultimate destination to satisfy your appetite. This culinary gem brings Greece's vibrant cuisine to the local community.

From traditional gyro wraps filled with succulent meats and fresh vegetables to kebabs bursting with Mediterranean flavours, Ozi's Greek Street Food offers a delectable array of options. Each dish is prepared with care, using high-quality ingredients and time-honoured recipes.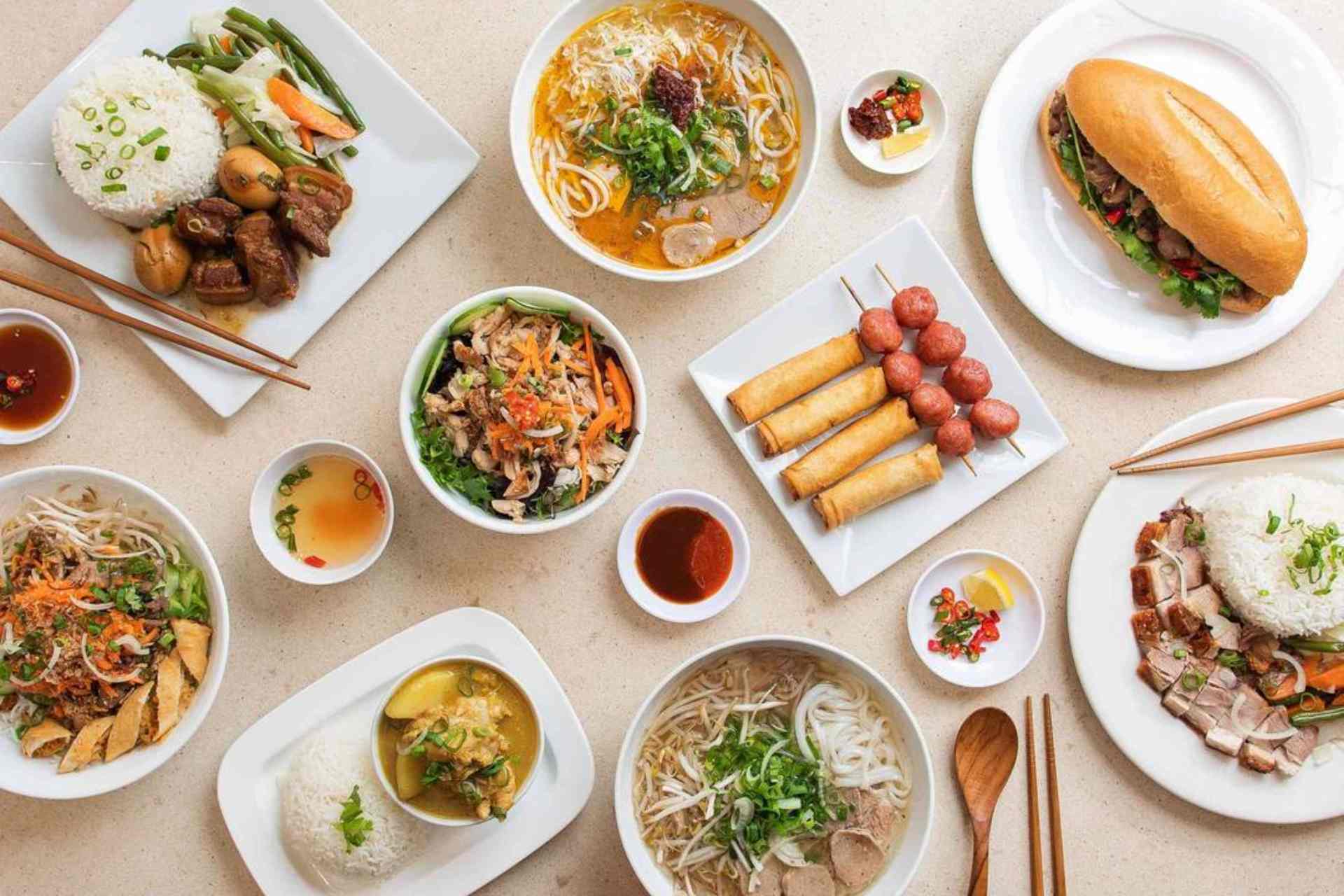 9. Long Chef Vietnamese Orion
Long Chef Vietnamese is a haven for those seeking the vibrant flavours of Vietnamese cuisine. This delightful eatery captures the essence of Vietnam's culinary traditions, offering an array of dishes that are sure to satisfy your cravings. From aromatic pho to flavorful banh mi, Long Chef Vietnamese takes pride in preparing each dish with utmost care and authenticity.

The restaurant's menu boasts some of the best cheap eats in Springfield Central: a selection of traditional Vietnamese favourites that include fresh rice paper rolls, vermicelli noodle salads, and mouth-watering rice dishes. Whether you're a fan of Vietnamese food or eager to explore a new cuisine, Long Chef Vietnamese promises a delicious dining experience your taste buds will thank you for.

10. Origin Kebabs
Origin Kebabs is a beloved eatery that serves up juicy kebabs and Middle Eastern flavours. This local hotspot has earned a reputation for its delicious and satisfying food. The Origin Kebabs menu features a variety of kebabs, from succulent lamb and beef to flavoursome chicken options, all expertly prepared with fresh ingredients and an authentic touch.

If you're in the mood for a traditional kebab wrap or a generous plate filled with grilled meat and fragrant rice, you can rest assured that Origin Kebabs delivers on taste and value. In the mood for more? They serve kebab burgers, halal snack packs, and pizzas, too!
Springfield Central is home to many budget-friendly dining options that are sure to please both locals and visitors. Whether you're in the mood for international flavours, such as Greek, Indian, or Japanese, or you're craving classic comfort food like burgers and shakes, these affordable Springfield Central restaurants have it all.

Sampling the best cheap eats in Springfield Central will not only be a treat for your taste buds but also an opportunity to experience the area's vibrant culinary scene. From delicious yet affordable meals to friendly service and unique dining atmospheres, these budget-friendly eateries ensure that satisfying your cravings doesn't mean compromising on quality or flavour!